Join Dr. Richard Schwartz and IFS senior trainers to learn the fundamentals of the IFS model.
We're excited to announce that enrollment is now open for Online Circle, the only foundational online course offered by the IFS Institute.
IFS® is one of the fastest growing therapy approaches in the world — because it works!
Using a non-pathologizing, evidence-based approach to healing, IFS effectively works with the client's inner parts for transformative outcomes with PTSD, anxiety, depression, substance abuse, eating disorders, and more.
Now you can take the first step in the journey to become an effective IFS therapist!
This is your unique opportunity to learn IFS directly from the founder himself, Dr. Richard Schwartz, along with his hand-picked team of senior lead trainers! In this six-month online course, you'll be immersed into the IFS model through self-study learning videos, clinical demonstrations, and engaging live Q&A events. You'll end this program with a foundational understanding of the IFS model to begin to incorporate into your practice.
But, registration is only available for a limited time!
Note: this program is not meant to replace the IFS Level 1 Training, which is required for IFS Certification. Those who complete Online Circle can refer to themselves as IFS-Informed.
When you register today, you'll receive:
Monthly Teaching Videos: Join Senior Trainers Toni Herbine-Blank and Pamela Krause to discover, step-by-step, essential IFS insight and interventions. As you complete each monthly module, you'll gain new skills and confidence on your journey to becoming an IFS-informed therapist.
1 LIVE 75-minute Q&A event each month: Engage with your instructors in an up-close learning environment where you can get answers to your specific IFS clinical questions.
PDF handouts of slides, transcripts, and exercises to use as quick reference resources during the learning program and beyond.
Private access to a community of IFS professionals through the IFS Learning Hub. Engage with your peers, post your questions, and be encouraged as you grow with fellow clinicians from around the world.
Overview of IFS + The Flow of the Model
Foundations of the IFS model
Goals of IFS therapy
The nature of parts: A mapping exercise with Pamela Krause
Self from an IFS perspective
Client demonstration: Unblending and establishing a relationship with parts to enhance your therapeutic practice
Protectors and exiles and how they apply to the IFS model
Live 75-minute Q&A

event

with Toni Herbine-Blank: October 10 at 1 p.m. ET / 12 p.m. CT / 10 a.m. PT
The Protective System + Fears of the Protectors
Types of protectors within the IFS model and how they effect healing
The six "Fs" and the steps of unblending of a damaged part
The seven common protector fears that client's show
Client demonstration and debrief to further your treatment outcomes
Nature of exiles and what they do
Discussion on "what is a burden?"
Live 75-minute Q&A

event

with Pamela Krause: November 7 at 12 p.m. ET / 11 a.m. CT / 9 a.m. PT
Working with Exiles + The Trauma Behind the Rage
The steps of healing a burden within a client to enhance outcomes 
Unpacking the steps to healing to get the best results from each session 
Case presentation: Trauma behind the rage 
Live 75-minute Q&A 

event 

with Dick Schwartz: December 13 at 4 p.m. ET / 3 p.m. CT / 1 p.m. PT
Polarizations + Direct Access and In-Sight
Introduction to systemic work within the IFS model 
Functions of polarization within your Self 
Goals of treatment and how to work with polarizations 
Different modalities of IFS 
Direct access, in-sight, the decision tree, and how to apply these to your practice 
Live 75-minute Q&A event with Toni Herbine-Blank: January 23 at 1 p.m. ET / 12 p.m. CT / 10 a.m. PT 
Parts of the Therapist + Therapeutic Relationship and Integration
How to find parts within yourself 
Loving your parts meditation: An exercise to get your client inside themselves 
Integration of change into the system to further your client's healing 
What protectors need to be witnessed and unburdened 
What a Self-led system looks like 
Live 75-minute Q&A 

event 

with Pamela Krause: February 13 at 12 p.m. ET / 11 a.m. CT / 9 a.m. PT 
The Body and the Automation Nervous System + Bringing It All Together
How parts show up in the body and what to do about them 
Finding parts in the body through meditation
Key takeaways and common challenges within the IFS model 
Live 75-minute Q&A event with Dick Schwartz: March 20 at 4 p.m. ET / 3 p.m. CT / 1 p.m. PT 
Note: Live events will be recorded and added to the Learning Hub within 2 business days
Internal Family Systems (IFS) Online Circle
Frequently Asked Questions
See what previous Online Circle customers had to say:
Sequential, clear user-friendly info, too many to even name!
This training, in addition to its expert, excellent leadership, provides a refreshing experience using technology to learn counseling. A colleague showed me how easy it was to access modules and materials, I gave it a try, and I was hooked! Thank you for all the obvious effort you've put into this remarkable training from a content perspective and the technical side.
Being Able to Watch at My Own Rhythm...
...and rewind in order to understand the details of presentations, demos, etc. Having several people presenting gave me a more varied interpretation of the model. Being able to watch the demos being explained by the therapist gave me a deeper unique understanding of the process.
I Like the Flexibility...
...and I like that it is an ongoing way for me to keep thinking in an IFS framework. I also learned a lot about the flow of the model.
Having Saved All of the Trainings and Demos...
...and monthly calls, I feel like I have your wisdom and answers accessible whenever I need to ask. They deepen and further articulate issues that have been covered in Level 1 & 2, but it's great to have online sessions to refer to.
Oh So Many Things I Don't Know Where to Start, It Has Been Fabulous
I have recommended it to many many colleagues...I like the part about the therapist watching her own parts and recognizing that as soon as the client walks in the room you are doing direct access. Some of the language has changed since I was trained and that was helpful. Love the authenticity of al the trainers! Really like the idea of revisiting the unburden part for at least four weeks, encouraging follow-up at home. You all worked beautifully together and are a superb example of Self energy. I am re-energized and more excited than ever about IFS. Thank you!
I Feel It Gave Me a Good Foundation...
...for implementing IFS into my practice. The videos were engaging , the tech part was easy, the visual presentation was very accessible.
Having Taken Level I & Level II...
...I am finding that listening to the videos 3-4 years after completing Level II is very helpful with respect to enabling me to further integrate my understanding and use of the IFS principles.
Internal Family Systems (IFS) Online Circle
Get to Know Your Teachers:
Dick Schwartz, Ph.D., IFS Founder began his career as a systemic family therapist and an academic and he is now on the Faculty of the Department of Psychiatry at Harvard Medical School. He is also a Senior Fellow of the Meadows, a treatment center in Arizona. Grounded in systems thinking, Dr. Schwartz developed the IFS model in response to clients' descriptions of various parts within themselves. In 2000, he founded what is now the IFS Institute, which offers three levels of IFS trainings and workshops in IFS for professionals and the general public, both in this country and abroad. A featured speaker for national professional organizations, Dr. Schwartz has published many books and over fifty articles about IFS.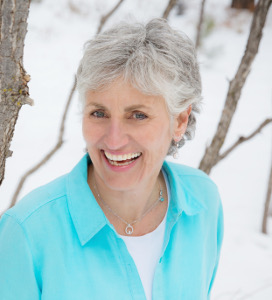 Toni Herbine-Blank, MS, RN, C-SP is a Clinical Specialist Psychotherapist. She was trained in family therapy at the University of Pennsylvania where she earned both her RN and advanced practice degree in Psychiatric Nursing. She began training students in IFS therapy in 2004 and since has been instrumental in designing programs and writing curricula for Level 1 and 2 training programs. Toni has been in private practice since 1996 specializing in the treatment of couples and individuals. In 2009, after designing a training for IFS therapists to apply the model to couples therapy, Toni offered the first Intimacy from the Inside Out© training program. 
Pamela Krause, MSW, LCSW, is an IFS Senior Lead Trainer and is also trained in Hakomi therapy. She has a private practice working with adults, adolescents, and children. She has a sub-specialty in adapting the IFS model for use in younger children.
30-Day Satisfaction Guarantee
Register for this course and if you're not completely satisfied within 30-days, email us at [email protected] for a full refund
We're that confident you'll find this learning experience to be all that's promised and more than you expected
Internal Family Systems (IFS) Online Circle
Plus, earn up to 25 CE Hours! CE credit details.
CE certificate is sold separately for $69 and is available at the completion of the program